South Florida Electrostatic Painting Services
Hartzell Painting Contractors is a full-service painting company that has been serving clients throughout South Florida since 1948. We offer the highest quality electropainting methods for residential, industrial, commercial and municipal uses. Our team of experienced painting professionals provides refinishing services to revitalize existing metal structures and enhance new metal features on construction projects.
In South Florida, buildings are exposed to extreme weather conditions that quickly destroy the appearance and integrity of metal components. Whether a structure is new or needs refinishing, any exterior metal coating must withstand the elements and look beautiful. Our electrostatic coating technology creates flawless, durable, long-lasting finishes on any metal surface. We use top-of-the-line equipment and a refined process that allows us to complete on-site and off-site electro-painting projects, fulfilling clients' needs.
Electrostatic Refinishing For Metal Surfaces
Whether you have metal surfaces needing restoration or new steel, iron or aluminum details requiring an aesthetically pleasing, protective coating, the experts at Hartzell Painting Contractors have you covered. Our electrostatic painting services deliver a superior, long-lasting coating that extends the life and look of your metal features. With virtually no clean-up and fast curing times, downtime for your project is minimized, and you'll be back in business much faster than traditional painting services which requires blocking areas so paint can dry without interference.
Unlike traditional painting methods, electro-coating has a wrap-around effect due to its ability to attract paint particles to uncoated surfaceswhen using brushes, rollers and sprayers. Your metal will receive an even coat on all sides, including hard-to-reach spots like the back and corners. Because the paint is pulled to the surface, there's no overspray or mess. Once fully covered, metal surfaces are durable and long-lasting, effectively rendering them resistant to chipping, scratching, fading and corrosion. The endless array of color choices allows you to match any color scheme.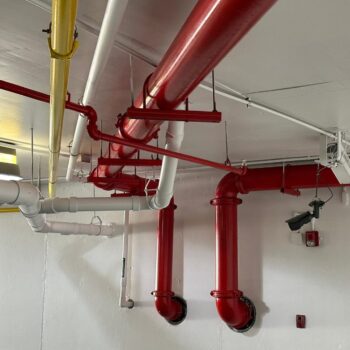 Electrostatic Painting
Electrostatic paint coatings offer a greener alternative for property managers and contractors seeking environmentally-friendlier finishes for their architectural features. They are available in various colors and finishes, including customizable options to match most colors or themes.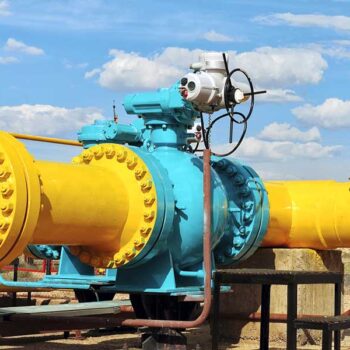 Electrostatic Coating Benefits
Why choose electrostatic coatings to paint metal fixtures? Electrostatic spraying is a specialized method that positively charges paint particles so they adhere directly to the grounded workpiece.This cost-effective and environmentally safer method offers low VOC emissions, less waste and easier cleanup.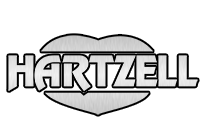 Hire Hartzell Painting For Electrostatic Coatings
The professionals at Hartzell Painting recommend electrostatic coating because it is an attractive high-performance finish that provides superb durability and protection against corrosion, fading and other environmental factors. Electrostatic paint coatings offer a greener alternative when seeking environmentally-friendlier finishes for their architectural features. They are available in various colors and finishes, including customizable options to match most colors or themes.
Instead of replacing your old metal products, decorations and structures, let our metal restoration process breathe new life into them! Hartzell will expertly restore aging or outdated metal fixtures to their original factory-finish appearance. Every metal restoration project starts with meticulously preparing the surface by removing rust, corrosion or previously applied paints. We'll then apply an electrostatic primer to all metal surfaces before finishing it with an enamel-like top coat. The result is a beautifully restored and preserved metal surface that looks new.
Our electrostatic coating services provide a smooth, uniform finish ideal for building components such as doors, gates, entryways, fences, metal decor, railings, window frames, staircases, facades, and more. You can customize your building to your specifications with virtually limitless color-matching options.
Our professional commercial paint services include painting:
Playground Equipment
Sports & Recreational Equipment
Architectural Elements
Building Facades
Balconies & Railings
Fencing & Gates
Staircases
Storefront Systems
Industrial Parts
Metal Piping
Automotive Parts
Door & Window Frames
Canopies & Awnings
Machinery & Heavy Equipment
Refrigeration Cases
Bathroom Partitions
Lockers & Storage Shelving Units
HVAC Vents, Grills & Air Exchangers
Signage
Contact Us Today For Quote
Trust the skilled technicians at Hartzell Painting Contractors to expertly refinish your metal elements for a fraction of the cost of a renovation or replacement.
We'd love to discuss the options available for your metal restoration and powder coating projects. Contact our friendly and knowledgeable electro-painting pros at 954-957-97616 to receive your complimentary quote today.