South Florida Pressure Washing Services
At Hartzell Painting Contractors, we provide a full range of exterior cleaning services for residential and commercial clients throughout South Florida. We can safely and effectively power wash any outdoor surface at your home or business without damaging your surfaces or landscaping. Our highly-trained professionals use state-of-the-art pressure cleaning equipment to ensure the best cleaning. We use premium soaps and detergents that are certified eco-friendly, non-toxic and non-corrosive to deliver a safe yet sparkling clean result.
Exterior Pressure Cleaning for Home or Business
When homeowners and business owners need their property professionally cleaned, they call the experts at Hartzell Painting Contractors. With decades of experience and thousands of happy customers, we are committed to ensuring each pressure washing job is done to your satisfaction before we leave. Service offerings include high-pressure washing, hot water pressure cleaning, exterior sanitizing, eco-cleaning and soft washing (non-pressure).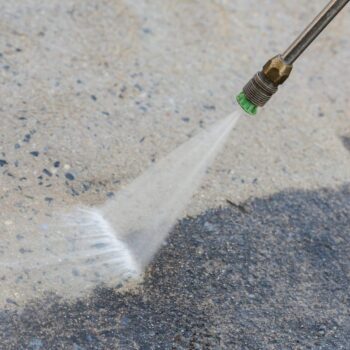 Commercial Pressure Cleaning
Is your commercial or industrial property dirty, drab or dingy? Keep your business looking clean and inviting with our commercial pressure cleaning services. Overlooking the maintenance and cleanliness of your business, including windows, sidewalks, awnings and concrete surfaces, can have a negative impact on potential clientele.
Enhance your commercial property's appearance with our professional power-washing services in South Florida. Our services are available for any size building, from small offices and stores to large plazas and stadiums. Schedule your power washing appointment to turn your property from drab to dazzling. We invite you to enroll in our annual maintenance plan to ensure your commercial property is always clean.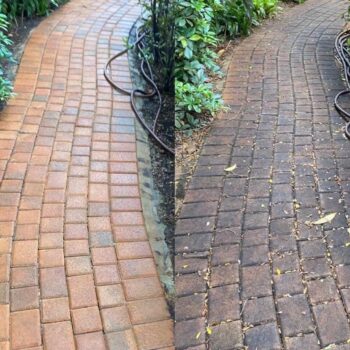 Residential Pressure Cleaning
Homeowners have enough to worry about without renting a pressure cleaner to remove stains, buildup and grime from their home's exterior. Let the power washing pros at Hartzell Painting Contractors keep your residence clean and beautiful year-round. Our house washing services clean and protect your investment while maintaining its curb appeal and property value. With the proper equipment, the correct pressure settings, our well-trained technicians help remove dirt, debris, stains and more from your home's roof, walls, soffits, windows and doors.
Residential power washing services are ideal for various exterior surfaces, not just your house. Using the latest equipment, we can clean and remove stains from driveways, walkways, pool decks, privacy fences, gutters, garage floors and much more. We have high and low-pressure options to safely remove unwanted substances without damaging the surface we're cleaning. For homeowners who prefer having their home, pool area or surrounding surfaces cleaned regularly, we offer an annual maintenance plan that is affordable and convenient.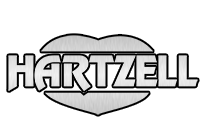 Hire Hartzell Painting To Pressure Wash Your Home or Business
Whether you own a home or commercial property, we understand the importance of keeping it clean, safe and fresh-looking. Our experienced technicians provide a powerful cleaning solution to remove years of built-up dirt, grime, mildew, stains and other unsightly marks from your property's exterior.
We also revive dirty, dingy surfaces such as roofs, patios, sidewalks, pavers, pool decks, siding, etc. Since 1948, we've been committed to providing our customers with the highest level of service and the best possible results. With our competitive pricing and multiple cleaning options, Hartzell has the perfect cleaning solution for your property!
Our professional power washing services include:
General Stains
Dirt and Debris
Chewing Gum
Grease or Oil
Hazardous Substances
Mold, Mildew and Algae
Peeling or Flaking Paint
Contact Us Today For Quote
Our experienced technicians treat our customers like family, providing exceptional service and support throughout the cleaning process. We understand you're busy, so our crews make every effort to arrive on schedule and make this process easy and stress-free.
If your property looks less than stellar and needs professional power washing services, contact us at 954-957-9761 for your free, personalized pressure cleaning quote.