South Florida Waterproofing Services
Extend the life of your building with waterproofing and moisture control solutions from Hartzell Painting Contractors. Our experienced technicians specialize in waterproofing residential and commercial structures to protect against expensive and irreversible damage caused by water infiltration.
When waterproof barriers are compromised, your structure, building materials and inhabitants can be exposed to issues associated with water damage. Waterproofing systems can be applied to new and existing building exteriors, private homes, balconies, parking garages, pool decks, windows and doors. Painted exterior walls that are left untreated can result in water infiltration that destroys vital building materials like metal, concrete, rebar and wood. Eliminating the potential for water leaks minimizes the risk of structural damage, loss of use and expensive repairs.
Waterproofing Paint Contractor
Our waterproofing experts inspect each property to identify existing and potential issues. We'll then partner with engineers, architects, masons and other construction consultants to determine a solution to protect your private home, highrise or commercial property from moisture damage and water infiltration.
An effective waterproofing system for residential and commercial properties begins with properly installed drainage, waterproof coatings and caulking to seal any porous openings. Regular inspection and maintenance ensure your building remains dry and leak-free. Properly maintained exteriors can withstand exposure to Florida's tropical environment and its effects, such as moisture buildup, corrosion, harmful UV rays and water leakage.
Concrete Waterproofing & Caulking
Professional caulking with industrial-grade products can create a durable, watertight seal and protect your structure. Caulking, coupled with applying concrete sealants, aids in the prevention of water and moisture problems in your home, building, highrise, complex, development or concrete structure.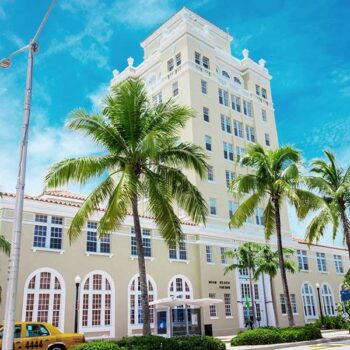 Concrete Waterproofing Contractor
Our team of waterproofing professionals can protect your property from water damage due to leaks, seepage and humidity. Preventing water intrusion helps preserve the value of your property and its structural integrity. Investing in waterproofing systems extends the longevity of your structure and helps lower maintenance costs.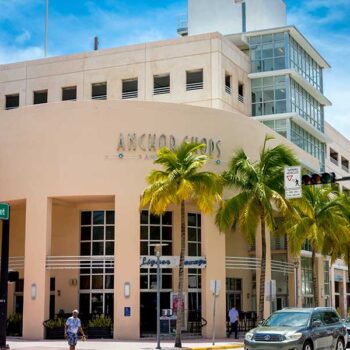 Waterproof Restoration Services
Hartzell Painting Contractors can prevent water encroachment by restoring the waterproof seal on your residential or commercial property. After years of exposure to the elements, waterproofing protection can break down and degrade. Most weatherproofing treatments last approximately 20 years, but product quality and workmanship can affect how long it lasts.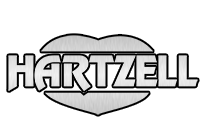 Hire Hartzell Painting To Waterproof Paint and Concrete Surfaces
We offer comprehensive waterproofing treatments for new construction and the restoration of existing structures. Properly sealing a building envelope prevents outside elements, such as moisture and humidity, from entering the interior.
Our waterproofing systems help divert water and ensure it doesn't infringe on parking garages, living spaces or building infrastructure. After a careful assessment, we'll consider factors such as durability, environment, aesthetics and cost when choosing the best waterproofing solution for your structure type and use.
Our professional waterproofing services include:
Exterior Waterproofing
Protective Coatings
Caulking and Sealants
Crack Sealing & Repair
Joint Sealants
Epoxy Injections
Wet Seal and Glazing
Above Grade Waterproofing
Below Grade Waterproofing
Vapor/Air/Moisture Barriers
Chemical Resistant Membranes
Contact Us Today For Quote
Contact Hartzell Painting Contractors immediately if you notice signs of moisture, water leaks or damage. As a premier provider of protective coatings, weatherproof paints and sealants, we are well-versed in waterproofing restoration projects of residential and commercial buildings.
We'll thoroughly assess your home, building or concrete structure for cracks, fouled waterproofing and failing joints. Once we've identified all potential moisture problem areas, we'll create a plan to improve and protect the integrity of your house or business.
Contact us at 954-957-9761 for a thorough onsite assessment and free waterproofing service quote.